AEROphoria: Aerial Drone Mission Analytics Software – Harnessing the Best Value of Mission Data
AEROphoria is a brand-new drone management solution opened for beta testing. From drone fleet management, logging flight hours to smart analysis of captured drone data – AEROphoria supports you in every step of your mission. AEROphoria is built to optimise data workflows and integrate your custom geographic data sources through our customisable smart apps. AEROphoria's integrated data workflows support intelligent decision making.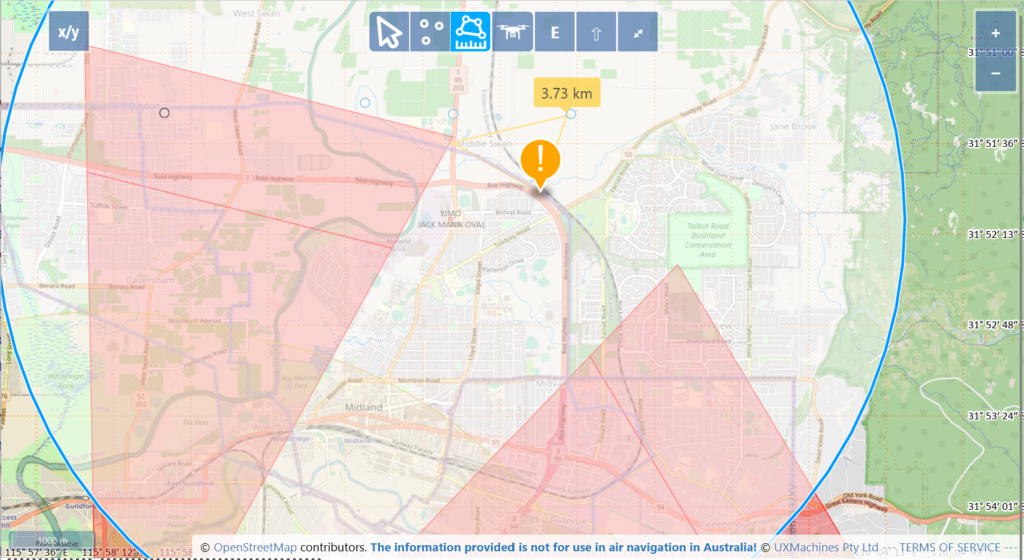 The CASA verified drone safety app displays maps and information to fly your drone according to aviation regulation. AI empowered middleware allows to integrate and analyse your own data to deliver mission insights. The powerful analysis platform enabled through our advanced technology is fully customisable through apps. Each app becomes a powerful tool as part of your analysis process and data workflows.
AEROphoria will be extended step-by-step with the following functionality:
* CASA verified drone safety app
* Cloud based solution
* Integrated data workflows
* Dashboard visualisation
* Fleet managmeent
* Decision support
* Computer vision support
* Customizable apps and data processing
* AI empowered analysis platform
* We are customizing the software to your use cases
AEROphoria helps to make more intelligent decisions. It increases mission efficiency and reduces costs of drone operations. Our solution contributes to "the small" – "the many" – "the cheap" concept in defense scenarios. The tool will provide an increased efficiency dividend by at least a factor of two by automizing tasks.
AEROphoria is currently available as beta version online. You can sign up for a free account on www.aerophoria.com.
Our team of experts is here to provide you with customised solutions fitting to your own use-cases and needs. We will equip you with the drone software solution to simplify data workflows, automising missions, and streamlined processes. The customiable tool suits different application use-cases and has been built with keeping automation and autonomy in mind.