Landgate and Development WA SPUR Grant Recipient 2021 for "Unmanned Aerial Vehicle Solution for Autonomous Agricultural Duties"
UXMachines Pty Ltd has been selected as one of the six Western Australian innovators sharing a $ 150,000 grant funding from Landgate and DevelopmentWA for the SPUR Location Grants Program. With the grant, UXMachiens Pty Ltd will further develop their technology for unmanned aerial vehicles for autonomous agricultural duties.
Unmanned Aerial Vehicle Solution for Autonomous Agricultural Duties
Pricewaterhouse Coopers predicts a global market for aerial vehicles at roughly 130 Billion USD, where application in agriculture are projected to 30 Billion USD globally. The Australian government recently injected 33 million AUD to push the adoption of emerging technologies in this sector.
As part of this project, we aim at the advancement of our autonomous aerial vehicle solution to the demanding needs in the agricultural sector. We want to automate agricultural unmanned drone missions. We want to support farmers in increasing their revenue, while reducing costs through autonomous aerial solutions.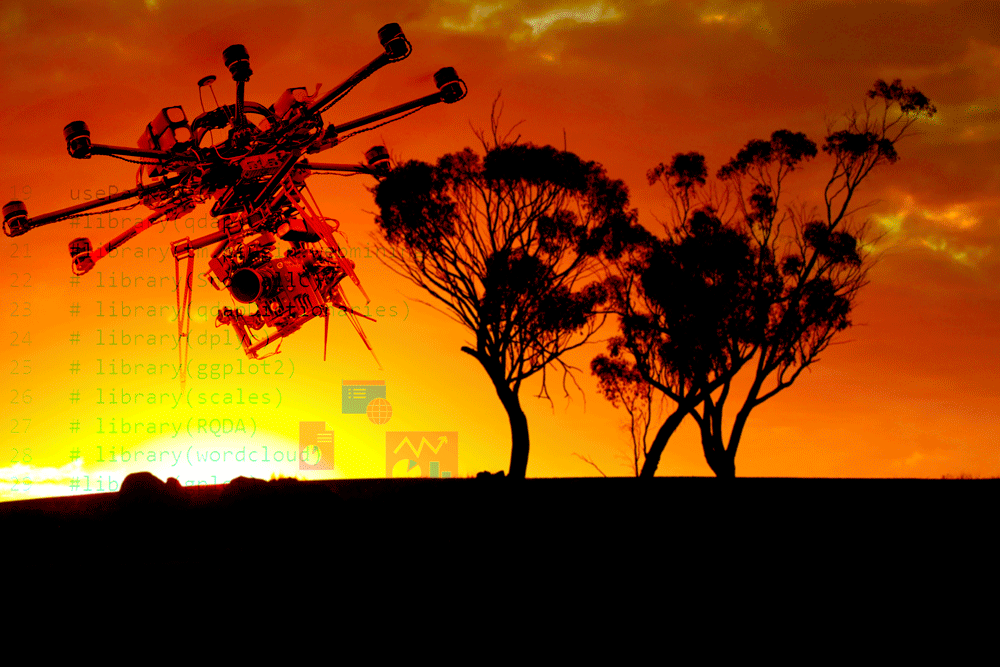 Our solution shall give a manpower dividend by releasing farmers from repetitive jobs in flying their drones and reduce their cognitive load. Today, farmers are required to examine hours of drone video footage causing fatigue and unessential work overheads. Our solution enables the interaction between humans and machines on the level of goals, intentions, and missions and ease unessential cognitive load, rather than simply putting waypoints on a map. We want to make today's drones 'intelligent' and increase the efficiency dividend where farmers can focus on the mission, rather than flying drones as a pilot.
Our solution integrates data from multiple sources to provide an intelligent data driven solution from drone mission planning, execution, and drone sensor data analytics. Farmers shall focus on their goals, rather than flying drones.
We thank Landgate, Development WA and the McGowan Government for this Opportunity
UXMachines Pty Ltd would like to take the opportunity to thank the McGowan Government for helping to accelerate our ideas as part of our startup. We hope that we will be able to give back to the community and contribute to the economy of Western Australia in the years to come through our products and services. We especially thank Landgate, the Western Australian Land Information Authority (WALIA) for their help, mentorship, and giving us access to their rich datasets to develop our digital products.
Links